The South Veterans Parkway project is a partnership with the South Dakota Department of Transportation (SDDOT) and the City of Sioux Falls.
---
Nov. 30, 2023

2023 Construction In Numbers

While some work will continue on Western Avenue to Cliff Avenue through the end of the year, including ongoing work on the bridge over 85th Street, significant construction work has been paused for the season.

Projects of this size require a lot of coordination and use of materials. Here's a snapshot of the completed work this season:
Completed 1 million cubic yards of earthwork.
Completed 0.4 miles of concrete street.
Installed 2.5 miles of storm sewer.
Installed 0.75 miles of curb and gutter.
Installed 2.5 miles of silt fence.
Placed 16,300 tons of gravel.
Planted 975 pounds of grass seed.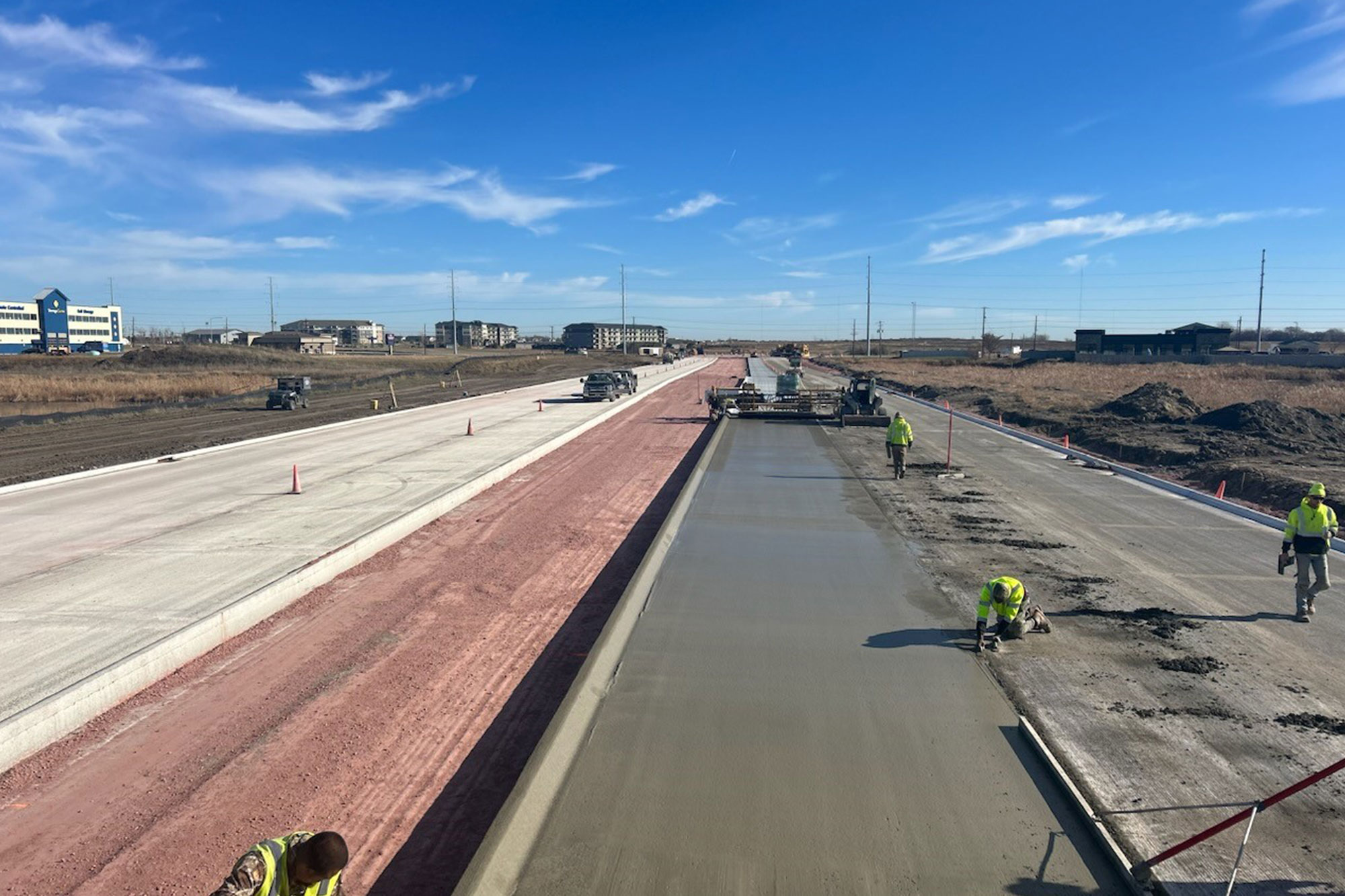 Click or tap on the icons to learn more about each segment of the new South Veterans Parkway.
What to Expect During Construction
Construction work Monday - Saturday
Construction materials and equipment
Trucks hauling materials
Noise during construction work hours
Dust management
About the Project
When connected to the northern segment of Veterans Parkway, the additional nine miles of roadway for South Veterans Parkway will support a regional arterial road network around southeast Sioux Falls. This project — the final stage in connecting Interstate 29 with Interstate 90 — will accommodate growing transportation needs across the corridor and help prepare the greater Sioux Falls area for continued vibrant growth and development.
The first road segment from Western Avenue to Cliff Avenue is currently under construction. Design for the other three segments is simultaneously underway, beginning with design for segment two of the project, which runs from I-29 to Western Avenue. The three additional segments for South Veterans Parkway will be constructed over the following years until the corridor is completed in 2027. Learn more about each segment.

2021 - Environmental Planning and Design
2022 - Design and Real Estate Acquisition
2023 to 2024 - Segment 1: Western Avenue to Cliff Avenue (we are here)
2024 to 2025 - Segment 2: I-29 to Western Avenue
2025 to 2026 - Segment 3: Cliff Avenue to Sycamore Avenue
2026 to 2027 - Segment 4: Sycamore Avenue to 57th Street
Project Benefits
Increased traffic flow

Corridor connectivity

Accommodate public and private investment